LA TRAVIATA | GIUSEPPE VERDI
TWO PERFORMANCES:
Sat 17 Jun 2017 7:30pm
Sun 18 Jun 2017 3pm
VENUE: ArtistTree, 1/f Cambridge House, Taikoo Place
ESTIMATED RUN TIME : 90 mins
TICKETS: SOLD OUT.
---
Can true love overcome any problem?
What if your son has fallen in love with a prostitute?
What if your family's honor was about to be ruined because of this?
What if the prostitute loved your son so much that she gave up her work and completely changed her life?
What if God has forgiven her?
Would you let your son marry her?
La Traviata is one of the most popular operas by Verdi.
The plight of Violetta, a courtesan in 19th century Paris, is relevent to us regardless of whether we see her as a courtesan, or a 21st century professional business woman. Violetta, her lover Alfred, and Alfred's father Germond, all suffer from agony caused by love, an experience that we can relate to.
SYNOPSIS
Violetta is sick and knows she will die soon when she meets Alfred who offers her true love. She decides to depart from the fashionable Parisian society to live with him in the countryside. Then Gemond, Alfred's father visited her and asked her to end the relationship with Alfred because her ex-profession was causing social problem.
Violetta returned to her luxurious but empty life in Paris without telling Alfred, and she was filled with sorrow. Alfred was full of resentment and when he found Violetta, he accused her in public.
After a few months, Violetta lies in bed dying. Finally, Alfred rushes to her after being given a true account by his father. Alfred asks her to forgive him and they swear to live together, but the time is up. She passed away in Alfred's arms.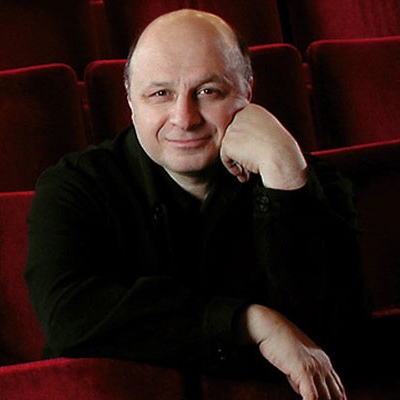 Nic Muni is Artistic Director for both the A. J. Fletcher Opera Institute at the University of North Carolina School of the Arts, and More Than Musical (HK). He has also served in that capacity for both Tulsa Opera and Cincinnati Opera.
For the A. J. Fletcher Opera Institute, he has directed La Tragédie de Carmen, Florencia en el Amazonas and Impressions de Pelléas, and, elsewhere, Norma at Dallas Opera and Florida Grand Opera, Lucia di Lammermoor at The Academy of Vocal Arts (Philadelphia), Higglety, Pigglety, Pop and Die Zauberflöte at Bard Conservatory Vocal Arts Program, Don Giovanni at San Diego Opera and Don Pasquale at San Francisco Opera Merola Program. He served as Director and Production Designer of La Traviata for More Than Musical (2016 and 2017).
Kwok graduated from The Hong Kong Academy for Performing Arts (HKAPA) and Hong Kong Baptist University (HKBU). During his study in HKAPA, he was one of the major Tenor singers in the academy and had participated in many big scale stage productions produced by Drama School and professional companies. Apart from being the leading roles in several famous Broadway Musicals such as "Damn Yankee" as Young Joe, "Guys and Dolls" as Southern Benny, "West Side Story". He also joined the first commercial musical production "Snow, Wolf, Lake" produced by a local famous pop singer Jacky Cheung, and acted as his understudy.
Kwok was employed as a full time actor by Hong Kong Repertory Theatre Ltd. (HKRT) during 1997 to 2007. Throughout his 10 years of professional career, he participated in a number of professional stage productions. Since 2007, Kwok has worked for different professional theatre groups, commercial companies, institutes and famous artists. His scope of works includes producer, playwright, play adaptation, director, composer and lyricist.
Kwok has also worked with different professional theatre companies in Hong Kong, such as Chung Ying Theatre, Exploration Theatre, Red Calf Theatre, Actors Family and Jumbo Kids Theatre Ltd.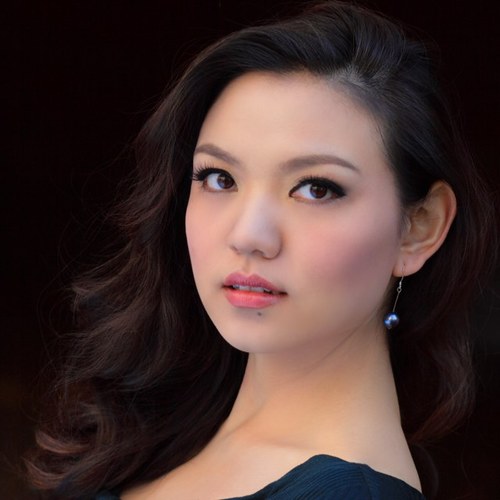 Ms. Xu has most recently been touring in Asia for concert series, including the first Viennese style New Year concert with Maestro Martin Sieghart in Macao, where she sung operetta arias. In the year of 2016, Ms. Xu also made her debut solo concert with Shanghai Philharmonic orchestra in Shanghai Symphony Orchestra Hall -- one of the most famous concert halls in China. In the same year, Ms. Xu has made her appearance in the most famous concert hall Sejong center for the performing arts.
She was featured in Houston Grand Opera's production of BOUND,composed by HuangRuo, in which she sang the leading role, Diane.
A native of Nantong, China, Ms. Xu holds a Master's degree from The Juilliard School and a Bachelor's degree from The Shanghai Conservatory of Music. She was a member of The Metropolitan Opera's Lindemann Young Artist Development Program from 2009-2013.
Ji-Min Park trained at the Seoul National University, South Korea. He joined the Jette Parker Young Artists Programme at the Royal Opera House Covent Garden in September 2007 where he enjoyed conCancelsiderable success. Ji-Min was promoted to Principal Young Artist for the 09/10 season.
Ji-Min has won many prizes including First Prize at the 5th Klaudia Taev International Estonian Music Competition, the Vienna Staatsoper Special Prize at the International Belvedere Singing Competition in Vienna (2004), First Prize at the 7th International Bidu Sayao Competition in Belem, finalist in the International Francisco Viñas Competition in Barcelona (2006), and third prize at the International Singing Competition in Toulouse (2008). Ji-Min represented Korea in the BBC Cardiff Singer of the World Competition 2009 and was chosen by Peter Katona to represent Covent Garden in the Stella Maris International Vocal Competition onboard MS EUROPA in 2009, in which he was awarded European concerts.
Engagements in the 12/13 season included Romeo in Romeo et Juliette for Opera de Bauge, Alfredo in La Traviata for his debut at La Fenice and Ernesto in Don Pasquale for Opera Australia. In the 13/14 season included Alfredo for his debut with Welsh National Opera, Rodolfo for Opera North, Nemorino in L'elisir d'amore in Santiago. Engagements in the 15/16 season and beyond include Scaramuccio Ariadne auf Naxos for the Royal Opera House, concert performances of Rossini's Otello at the Al Bustan Festival of Performing Arts, Lebanon, Rodolfo in La bohème for Opera Australia, his debut with Atlanta Opera and a further return to Opera Australia.
Korean baritone Seungwook Seong began his musical training at Yonsei University in Seoul where he graduated with a first-class degree, he has won a prestigious entrance scholarship to Royal Academy of Music in 2001. He is the recipient of many awards and prizes including the Richard Lewis-Jean Shanks Award, Ludmila Andrew Russian Song Competition, Blyth-Buesst Operatic Singing Prize, Opera Rara Bel Canto Prize and the Queen's Commendation for Excellence from RAM, British and American Tobacco scholarship for NOS and Stuart Burrows Singing Competition 1st prize.
Seungwook's operatic experiences include Don Alfonso (Così fan tutte), Leporello (Don Giovanni), Haraschta (The Cunning Little Vixen with Sir Charles Mackerras), Sprecher (Die Zauberflöte with Sir Colin Davis), Pandolfe (Cendrillon) for RAM, Don Giovanni (Don Giovanni) for Amersham Opera Festival, Eugene Onegin (Onegin) for I Maestri in St. John's Smith Square, understudied Escamillo (Carmen), understudied Macbeth (Macbeth) for Glyndebourne Festival Opera, Il Conte di Luna (Il Trovatore), Amonasro (Aida) for Southern Opera New Zealand, Rigoletto (Rigoletto) for Korean National Opera, Traveller (Curlew River) for Seoul City Opera.
Apollo Wong has sung operatic and musical roles including the Superintendent Budd and Bottom (Britten's Albert Herring and A Midsummer Night's Dream), Ariodate (Handel's Serse, Frère Laurent) and Le Duc (Gounod's Roméo et Juliette), Barone Trombonok (Rossini's Il Viaggio a Reims), Colline and Benoit (Puccini's La Bohème), Don Alfonso (Mozart's Così fan tutte), Javert in (Les Miserables), among others.
He also sang in the Hong Kong Arts Festival's world premiere productions of Dr. Chan Hing Yan's Heart of Coral (Lu Xun) and Datong. Wong has won first places in Palm Springs Opera Guild Vocal competition and the Pasadena Opera Guild Vocal Scholarship. His European debut was at La Fenice Sale Apollinee, Venice, Italy.
Rising coloratura soprano Etta Fung, a native of Hong Kong, is quickly establishing herself as a versatile singer with a powerful stage presence. Etta made her European debut as Gretel (Hänsel und Gretel) at the Neue Eutiner Festspiele (2011) in Eutin, Germany and received critical acclaim in the Hamburger Abendblatt: "(Fung) acted with great enthusiasm, her powerful soprano voice underscoring the Wagnerian sounds of the score". Since then Etta has performed actively in Europe.
Etta made her American debut as Peep-Bo (Mikado) during her Apprenticeship with the Lyric Opera of Kansas City (2012-2013) after performing the role of Musetta (La Bohème) at Brevard Music Festival. At the University of Kansas, Etta has been cast as Susanna (Le Nozze di Figaro), Lucia (Rape of Lucretia), Pamina (Die Zauberflöte), Gretel (Hänsel und Gretel), Atalanta (Serse) and Anne Trulove (The Rake's Progress). In 2015, Etta was invited to sing Britten's Songs from the Chinese with internationally renowned guitarist Camilo Carreras and the soprano solo in Brahm's Ein Deutsches Requiem at the National Music Festival in Chestertown, Maryland. Etta will be singing the role of Aninna (La Traviata) with More than Musical (Hong Kong) in June, 2017.
ZhengHuan Yu earlier won Third Place, NY Lyric Opera Theater competition in 2015. First Place in National Association of Teachers of Singing competition (Category 12), and First Place at Ball State University School of Music Vocal Competition.
He performed the role of Frank, Die Fledermaus in 2016, role of Colline, La Boheme, in 2015, role of Escamillo, La Tragédie De Carmen in 2014 with Ball State University Opera Theater.
Solo in Requiem, KV 626, Mozart, Ball State University Symphony Orchestra in 2015.
Finished an Artist of Diploma program in Voice Performance, School of Music, Ball State University. Graduated from XingHai Conservatory of Music, GuangZhou, China in 2012.